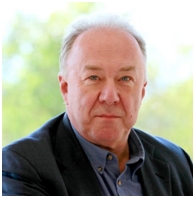 The Master Pattenmaker, Dr David Best PhD; MSc; BSc (Hons)
David joined Touche Ross (now Deloitte) in 1986 as a Senior Consultant, and was made Partner in 1989, then the youngest partner to be appointed to the Consulting practice. He held various positions in the Frim, including partner in charge of the IT consultancy, and Senior Partner responsible for the European Energy consulting practice. He was a member of the Management Committee of the Consultancy, and a Member of the International Remuneration Committee.
During this time he was also at the forefront of the development of digital technology, helping to found the E Commerce member organisation IMRG in 1992 (www.imrg.org), and advising the British Library and a number of clients on the adoption of digital.
He retired from Deloitte in 1998, to pursue other interests and was invited back in 2000 to run an internet joint venture start-up between Ogilvy Worldwide and Deloitte. That venture was absorbed into the main firm in 2004 and David then joined Anglo American plc (www.angloamerican.com) advising on and managing international IT programmes.
In 2011 he joined The Government Digital Service as senior Technical Adviser working closely with the Government CTO on the introduction of digital services to government (https://gds.blog.gov.uk/)
In 2015 he was appointed Director for Digital Service Technology and Methodology at the Office for National Statistics, (www.ons.gov.uk ) where he carried out a major reform programme of structure and technology.
Most recently, in 2018, he was appointed Director of Analysis and Insights, UCAS (www.ucas.ac.uk) where he heads a team of data scientists analysing and reporting on the UK Higher education sector.
David holds a BSc, MSc and PhD from Aston University Business School and was previously a Visiting Professor in the Faculty of Informatics at the University of Strathclyde, as well as having lectured and supervised at post graduate level at universities in Europe and South America.
He joined the Pattenmakers Company in 2002 taking Livery in 2004. He is an enthusiastic supporter of the City and the Livery.
In his spare time, when not engaged in Livery activities, he plays classical double bass, and is a keen shot.
He is married to Victoria, who is a procurement specialist, and has four daughters and a son, Eleanor, Sophie Julia, Diana and Victor.